-
F
errari Testarossa
became Ferrari's flagship model in 1984
- Testarossa or 'Red Head' refers to the crackle Red cam covers of the late 50's racers of the same name.
- The Ferrari Testarossa's most striking feature is its distinctive side slats.
- The Ferrari Testarossa continued largely unchanged until 1992 when the more powerful, re-styled 512TR was introduced.
- Body type is a Coupe with 2 oors and 2 seats
- 12 Cylinder 4942cc engine producing maximum power of 390 bhp.
- Top speed claimed to be at 180 mph
- Accelerate from 0 to 60 mph in 5.8 seconds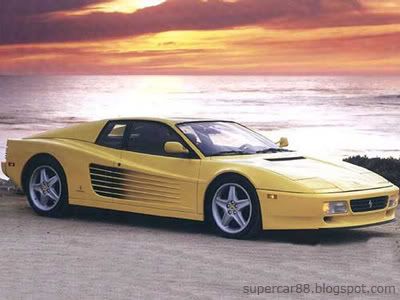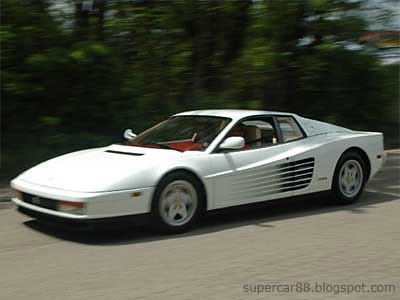 Videos on Ferrari Testarossa